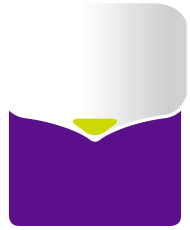 Manufacturing Development Program with an Enhanced Pay Progression
Starting at $13.25 with incremental increases up to $18.31
FAMILY MEMBERS ELIGIBLE FOR HIRE
NOW HIRING
EARN MORE THAN JUST A PAYCHECK
Elwood Staffing's auto assembly associates at Honda Manufacturing of Alabama receive far more than just a paycheck. In addition to working with talented people and learning the newest in automotive technologies, great benefits are available.
Benefits
Shift differential pay
Paid overtime — Sunday double time
Paid time off
Ability to enroll in affordable dental, vision, medical, prescription drug, short-term disability, and life insurance plans on the first day of employment
Holiday Pay
Referral Bonus Contest
Perfect Attendance Rewards
Direct deposit or cash card
Credit for time in the Manufacturing Development Program (MDP) as an associate if hired to full-time Honda position
Requirements
Eligible to work in the United States
Applicant will be subject to a background check*
Pre-employment drug screen is required as a condition of employment
With a "Meets Expectations" evaluation of associate performance, meeting attendance requirements, and length of regular hours before wage increase.
MDP Pay Scale
Manufacturing Development Program - Trainee
Starting Wage
$13.25
480 Regular Hours
$13.50
960 Regular Hours
$14.00
1,440 Regular Hours
$15.00
Manufacturing Development Program - Associate
1,920 Regular Hours
$16.12
2,880 Regular Hours
$16.62
3,840 Regular Hours
$17.25
4,800 Regular Hours
$17.66
5,760 Regular Hours
$18.31
Other Opportunities
Candidates ready to embrace working in a fast-paced, diverse, auto-manufacturing environment are encouraged to APPLY ONLINE at www.elwoodjobs.com or at a local Elwood Staffing branch.