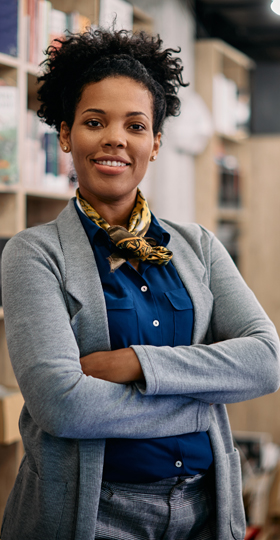 Recruiting & Screening
It's true that we keep a steady stream of people walking through our doors, but the real art of our business is knowing who to send through yours.
Recruiting Strength
Our solid reputation and presence in the community attracts a steady flow of candidates to meet our clients' needs. In fact, over 30% of our applicants come from referral sources. We know and understand how to target remote markets and off-season businesses and can develop programs that target specific demographics or groups of individuals.
Screening/Skills Evaluation
We do not employ every person who applies at Elwood Staffing. We meticulously interview, screen, and test every candidate because these individuals represent the quality of our service.

Interviewing: Our screening process begins with a thorough interview to give us insight into the candidate's communication abilities, work history, and skill strengths.
Skills Testing: We use our proprietary math, matching, and instruction-following assessments coupled with a variety of Kenexa® Prove It!® validated assessments for clerical, software, call center, financial, healthcare, industrial, and technical job classifications. More advanced skill evaluation packages can be created upon client request.
Previous Work History References: We offer employment verification of an associate's past work history.*
Background Checks: We offer comprehensive background check options to help you confidently choose the right members for your team.*
Drug Screening: Our standard drug screen is a 5-panel urine screen, but we can set up other panel screens upon client request. Ask your staffing consultant about drug screening procedures in your local office.
Confidentiality: To protect our clients' confidential information, as well as the private information of their clientele, all associates are bound by a confidentiality clause contained in our new hire paperwork.
For additional information on our recruiting and screening services, please feel free to contact one of our staffing consultants.
---
*These services performed at client request.