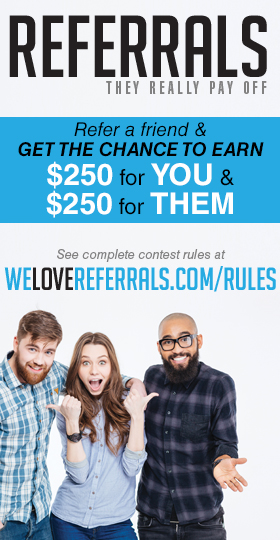 Description
When you join the Elwood family, you become part of team that fosters a culture of integrity, winning and achieving results, providing superior customer service, and helping others. We help people find jobs and help employers find the people they need to be successful. You can leave the office each day knowing that you made a difference in your community. Our success comes from the success of our associates and customers. Come experience the?Elwood way?and make a difference with us! 
Elwood Staffing is also a?performance and results-driven culture?for the hard-working, passionate, and highly motivated. You can expect a career that provides a constant variety of challenges along with progressive training and professional development to meet those challenges. Come work for a growing company that serves more than 6,000 businesses and puts more than 28,000 people to work daily. 
What Elwood Staffing can offer you:
Health, Dental and Vision plan 

Prescription drug plan 

Life and Supplemental Life Insurance 

Short and Long - Term Disability 

401K Plan with company contribution 
Telemedicine - Teledoc 

Employee Assistance Program 

Access to Benefit Advocates 

Discount tickets, travel, and shopping-Working Advantage 

Dell computer discount 
Enterprise Rental Car discount 

Chairman?s Club 

Anniversary awards program 

Tuition reimbursement 

Certified Staffing Professional training and certification 
$500 bonus paid for completion of approved Professional Certification 

$500 Recruitment Incentive for Internal Careers 

Bereavement Leave 

Paid Time Off & Paid Holidays 

Progressive training and development 
Opportunities for advancement throughout our company 
General Purpose as a

n

MSP Program Specialist

:
 To drive the execution of Elwood Staffing?s MSP programs, delivering on the targeted Service Level Commitments and Key Performance Indicators. To function as the owner of specific client programs, responsible for overseeing order placement and fulfillment through Elwood branches and supplier partners. To serve as the central point of contact for client representatives, our branch offices and supplier partners. Ensure client program requirements are being followed. All employees consistently support and promote the company mission, five key beliefs, philosophies, and provide Superior Customer Service in all aspects of the job. 
Essential Functions of an

MSP Program Specialist
Establish and strengthen local relationships within program including client representatives, supplier partners and Elwood branches.  

Utilize Talent Fox (or other VMS tools) to receive and then distribute orders to the supplier network (with priority to Elwood Staffing), review candidate submissions, advise of interview requests, process candidates.  

Track SLA and KPI performance and drive change where the program?s performance is falling short.  

Help to investigate any questions or discrepancies on time worked, payroll, and billings. Involve other Elwood Staffing departments as necessary.  
Be knowledgeable on the individual program specifics and be a central point of contact for those with questions about the program.  

Set up and train new supplier partners on the programs.  

Review and provide customer reports as needed.  

Continually work to solve problems and ensure that we are delivering the requested services as efficiently as possible. 

Provide regular updates to MSP Program Manager regarding performance within the programs.  
Be proactive and model, inspire, challenge, enable, and encourage other team members in a growing environment. 

Identify any areas of improvement and create action plan to address.  

Ensure escalations are sent to leadership as appropriate.  

Maintain system integrity.  

Complete requested revisions, including supervisor changes, rate changes, financial cost center changes, project code changes with all appropriate systems. 
Desired Skills & Experience ?

MSP Program Specialist
Previous experience and/or education that includes staffing, customer service, business administration, human resources, and/or human services is preferred  

Must be willing and able to adapt to changing program/client demands  

Ability to work a fluctuating schedule based on program needs  
Other traits: confidence, enthusiasm, passion for excellence, professionalism, self-motivated, personable, discreet  

Ability to work cross-functionally to proactively communicate and to resolve issues with the highest sense of urgency  

Excellent computer skills including proficiency in Microsoft Office suite  

Strong verbal and written communication skills 
Join our growing team today and discover why Elwood is one of the best to work for in the staffing industry! 
We are an Equal Opportunity Employer.