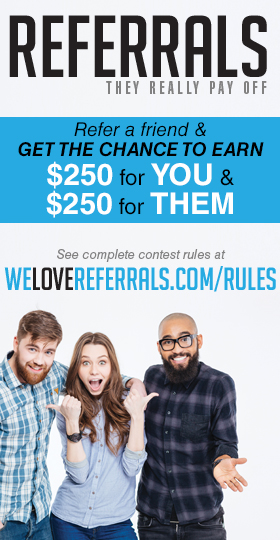 Packaging
| | |
| --- | --- |
| Category: | Light Industrial |
| Location: | Eugene, OR 97402 |
| Pay: | $16.50 |
| Posted: | 1 month ago |
| Status: | Open |
Description
Packaging
Pay: $16.50 /hour
Packaging Machine Operators wanted! Pick your shift. $15-$16.50/hr. Temp-to-hire, start ASAP. Environmentally Friendly Company. Hiring Bonus!
Company Profile
Founded in 1991, designer and manufacturer of 100% recyclable injection molded handles made from 100% recycled HDPE for the food, beverage, and consumer goods industries.
What's in it for you?
$250 bonus at hiring!
Weekly pay
Day Shift, Mon-Fri 8:00am-4:30pm, $15/hr
Swing Shift, Sun-Thur 4:00pm-12:30am, $16/hr
Graveyard, Mon-Fri 12:00am-8:30am, $16.50/hr
Elwood Staffing associates are eligible for a comprehensive and competitive benefits package plus an exclusive savings program, including:
Medical/Vision/Dental/Rx plans
Holiday Pay
Teladoc (online care)
Referral Bonus Incentive
And More!
Packaging Details:
Entry Level
Employees will be working on the production line

Inspecting
Product Packaging
Preparing product for shipment
Packaging Qualifications:
Must be able to move, lift, bend, carry and place product and supplies throughout facility
Candidates need to be able to stand for extended periods of time
Must be punctual, reliable, and have a solid attendance record
Strong reading comprehension, writing skills and basic math is needed.
Applicant may be subject to a background check
Pre-employment drug screen (Excluding THC) is required as a condition of employment
*A conviction record will not necessarily prevent you from being employed. You will be required to complete and submit a questionnaire. We will consider your age at the time of the offense, when the offense occurred, the seriousness and the nature of the offense, as well as any rehabilitation to determine your employability.
We are an Equal Opportunity Employer and celebrate diversity at all levels of our organization.
How to Apply:
Visit, email, call, or text us today! Walk-ins are welcome! Feel free to apply online at www.elwoodjobs.com!
Eugene, OR
2435 Oakmont Way
Eugene, OR 97401
(541) 342-6055
Eugene.OR@elwoodstaffing.com
Qualifications
*See above for qualifications
#IJ #ZR