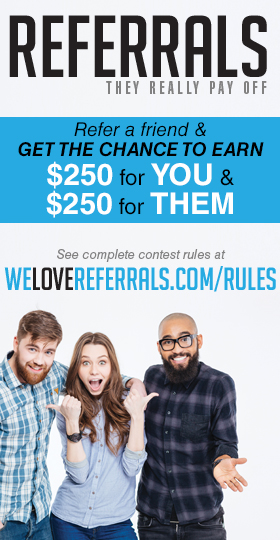 Production Machine Operator
| | |
| --- | --- |
| Category: | Light Industrial |
| Location: | Eugene, OR 97402 |
| Pay: | $17.00 |
| Posted: | 3 weeks ago |
| Status: | Open |
Description
Production Machine Operator
Pay: $17.00 /hour
Food Production Machine Operator. Pick your shift! $16-$17/hr. Start work ASAP!
Company Profile
A growing organization made up of businesses that produce and sell quality products including pasta, peanut butter, granola, and fruit and nut trail mixes to retail, foodservice and ingredient customers.
What's in it for you?
Elwood Staffing associates are eligible for a comprehensive and competitive benefits package plus an exclusive savings program, including:
Day shift: M-F 6:00am-2:30pm $16/hr
Swing shift: 2:00pm-10:30pm $16.75/hr
Graveyard shift: 10:00pm-6:30am $17.00/hr
Medical/Vision/Dental/Rx plans
Holiday Pay
Teladoc (online care)
Referral Bonus Incentive
And More!
Production Machine Operator Details:
Batching ingredients
Operating ovens and other technical equipment
Yielding finished lbs
Sanitation of the equipment and tools
Proper inventory management
Perform necessary quality checks of product
Take machine readings
Production Machine Operator Qualifications:
Must be able to work in a team environment
Must be able to follow written methods, paying close attention to details
Must be able to follow specific work direction and adjust as necessary to accomplish the job
Must be able to maintain legible & accurate records / paperwork as required
Must be punctual, reliable, and have a solid attendance record
Strong reading comprehension, writing skills and basic math is needed
Physical Requirements:
Must be able to bend, crouch, stoop, sit, and kneel for 4+ hours per shift
Must be able to balance for 8+ hours per shift
Must be able to stand, walk, climb stairs for 8+ hours per shift
Must be able to climb/work off ladder, and reach above shoulders for 4+ hours per shift
Must be able to work in a dusty environment, high heat, or humidity for 8+ hours per shift
Must be able to perform simple grasping, push, pull, and feel for 4+ hours per shift
Must be able to lift up-to 50 pounds for 4+ hours per shift
Must be able to team or lift assistance to lift greater than 55 pounds for up to 4+ hours per shift
Must be able to make fine distinctions by sound
Must be able to distinguish object or equipment visually
Applicant may be subject to a background check
Pre-employment drug screen (Excluding THC) is required as a condition of employment
*A conviction record will not necessarily prevent you from being employed. You will be required to complete and submit a questionnaire. We will consider your age at the time of the offense, when the offense occurred, the seriousness and the nature of the offense, as well as any rehabilitation to determine your employability.
We are an Equal Opportunity Employer and celebrate diversity at all levels of our organization.
How to Apply:
Visit, email, call, or text us today! Walk-ins are welcome! Feel free to apply online at www.elwoodjobs.com!
Eugene, OR
2435 Oakmont Way
Eugene, OR 97401
(541) 342-6055
Eugene.OR@elwoodstaffing.com
Qualifications
*See above for qualifications
#IJ #ZR