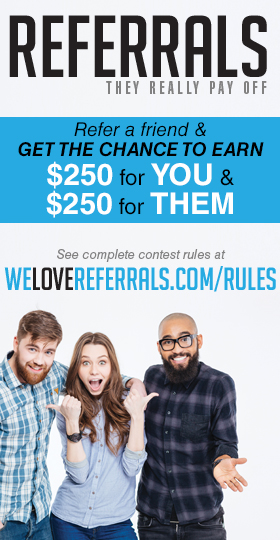 Laborer
| | |
| --- | --- |
| Category: | Light Industrial |
| Location: | Coburg, OR 97408 |
| Pay: | $17.65 |
| Posted: | 1 week ago |
| Status: | Open |
Description
Laborer
Pay: $17.65 /hour
Pick your Shift! Entry level general labor positions offering on the job training. Room for growth in a company that promotes with in! $16.65-$17.65/hr
Company Profile
Continuous improvement is an ongoing process that we achieve by seeking out the best practices, equipment, and people to do the job. Our facilities are new, modern, and well-equipped in order to serve our customers. Safety is paramount and we keep up-to-date with assurance initiatives as we continue our quest to manufacture better, improve our quality, and respond quicker to market demands.
What's in it for you?
Elwood Staffing associates are eligible for a comprehensive and competitive benefits package plus an exclusive savings program, including:
Day shift: M-F 7:00am-3:00pm $16.65/hr
Swing shift: M-F 3:00pm-11:00pm $17.15/hr
Grave shift: M-F 11:00pm-7:00am $17.65/hr
Paid lunch
On the job training
No Experience required
Promote with in the company
Room for growth
Medical Benefits after probation period
Paid Holidays after probation period
401K with match after probation period
Medical/Vision/Dental/Rx plans
Holiday Pay
Teladoc (online care)
Referral Bonus Incentive
And More!
Laborer Details:
Unload metal from finish saw
Transport metal to Age Oven in feed rails
Use forklift to move metal (will be trained)
Review and follow work orders and best practice requirements
Operate all measuring devices required for position
Adhere and promote all safety requirements
Working knowledge of Aluminum Standard Tolerances
Comply with all policies and procedures in accordance with our QMS and ISO requirements.
Laborer Qualifications:
No experience required
On the job training
Ability to independently perform simple calculations
Lift, push, pull 25lbs throughout shift
Applicant may be subject to a background check
Pre-employment drug screen (Excluding THC) is required as a condition of employment
*A conviction record will not necessarily prevent you from being employed. You will be required to complete and submit a questionnaire. We will consider your age at the time of the offense, when the offense occurred, the seriousness and the nature of the offense, as well as any rehabilitation to determine your employability.
We are an Equal Opportunity Employer and celebrate diversity at all levels of our organization.
How to Apply:
Visit, email, call, or text us today! Walk-ins are welcome! Feel free to apply online at www.elwoodjobs.com!
Eugene, OR
2435 Oakmont Way
Eugene, OR 97401
(541) 342-6055
Eugene.OR@elwoodstaffing.com
Qualifications
*See above for qualifications
#IJ #ZR