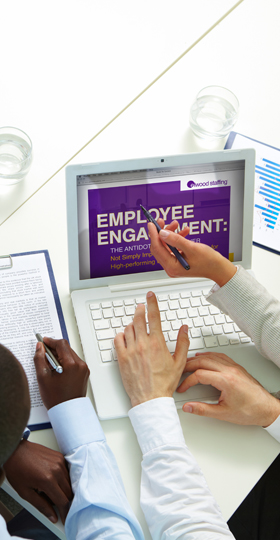 Business Resource Center
Better data helps make better business decisions. You can rely on us for valuable insight on what matters most to your business.
---
Advancing beyond the role of a traditional staffing provider, Elwood Staffing collects and analyzes data to develop and share actionable workforce resources with clients, prospects, and partner organizations.
This resource center exists to share our knowledge and help employers like you make informed decisions and engage and manage your contingent and regular workforces effectively.
Each of us at Elwood is committed to finding new and consistent ways of sharing with you the valuable insights we gain, and we hope you look to us as advisors with the knowledge and capabilities to help you get ahead.
---